Columbia Falls, MT (June 27, 2016) –
(
ArmsVault.com
) – PROOF Research (
www.proofresearch.com
) released a new video today showcasing carbon fiber firearms technology and the company's barrel and custom rifle manufacturing processes. Those unfamiliar with PROOF Research will find the 8-minute film an intriguing introduction into a company leading the industry in new technologies, and those who are already fans will find it a fascinating window into how the company operates and manufactures its unique products.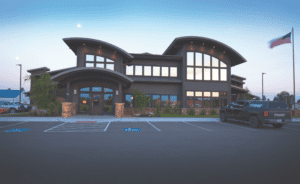 PROOF Research Facility
During the video, Larry Murphy, the CEO of PROOF Research states, "What PROOF Research is doing is bringing disruption into our industry. We're doing things that have never been done before and it's going to help both the warfighter and the hunter as well as the aerospace and defense industries." The video demonstrates that the company is bringing the reality of match-grade carbon fiber-wrapped barrels, composite rifle systems and aerospace-grade high-temperature composite materials to life.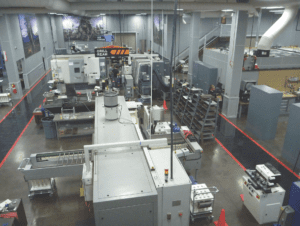 PROOF Research Production Floor
Dr. David Curliss, General Manager of PROOF Research's Advanced Composite Division, and former head of the U.S. Air Force High Temperature Composites Laboratory, pointed out the connection between the company's continued development of aerospace products and its firearms related products: "We are able to provide premier materials for PROOF Research for firearms barrels applications as well as the aerospace market. We're probably the only firearms technology company that has composite materials in orbit around the earth."

PROOF TACII Desert Warrior
Visit the PROOF Research website to view the film:
www.proofresearch.com
About PROOF Research, Inc.
PROOF Research is a science-driven defense/aerospace company based in Northwest Montana committed to developing next-generation materials and composites to produce carbon fiber barrels and weapons systems that lighten warfighter load while increasing durability and effectiveness. PROOF Research's goal is to make reduced weight, unsurpassed durability and match-grade accuracy a reality for all its customers.
Headquartered in Columbia Falls, Montana, PROOF Research's Advanced Composites Division is located in Dayton, Ohio. For more information, please visit the company's website at
www.proofresearch.com
.