Since some asked, here is a brief rundown of the actual parts you'd need to build the following rifles. I am not discussing optics, mounts or simrad mounts in this thread
Note: this is a basic guide, for more particular part info, or optic info, check the net!
Early M40A3
Rem short action
Schneider M40 1:12 M4 profile barrel 24" from lug, 25" overall
DD Ross hinged bottom metal
DD Ross lug
DD Ross optical mounting platform
McMillan A4 stock, 6 QD cups, 1 QD stud, sniper fill, 2 screw cheekpiece
M24 trigger from Rem (like hens teeth)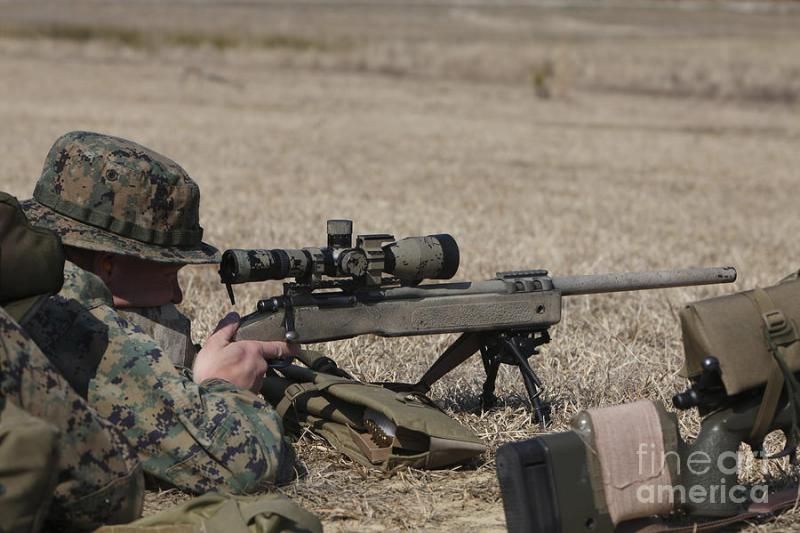 Later M40A3
Badger M5 DBM
Some have the PGW UNS mount, some don't
M40A5
PGW NVG/UNS mount
Surefire brake
Earlier guns has the tooling marks on the barrel to hold paint. Later the PWS in Quantico started polishing them out. Both are correct.
If you want to buy one check out
http://chpws.com/