New For 2023: Dillon Rifle Company 'The Beast' TAC 501
by
posted on March 11, 2023
NEWS
,
GUNS
,
NEW FOR 2023
image.png
​
Support NRA American Rifleman
DONATE
Dillon Rifle Company is releasing its first complete firearm, The Beast TAC 501, a .50 BMG bolt-action, long-range precision rifle.
Image courtesy of Dillon Rifle Company.
While the
Dillon Rifle Company
is a newcomer to the firearms world, as you may have guessed, the "Dillon" part of the name is
that
Dillon, as in
Dillon Aero
and
Dillon Precision
, two businesses whose histories go back decades.
The Scottsdale, Ariz., company was started by Dillon Aero Vice President Chris Dillon. The company put itself on the map in 2021 when it released its first mechanical product, the drop-in On Patrol AR or "OPAR" trigger, with its integral secondary trigger safety.
This year, the company has released its first complete firearm product—The Beast TAC 501. The Beast is a bolt-action, magazine-fed, long-range precision rifle chambered for .50 BMG. Aimed at both military and civilian extreme long range (ELR) marksmen, the TAC 501 is designed to deliver sub-m.o.a. accuracy at extended ranges. According to the company, The Beast is "one of the most accurate, reliable and comfortable shooting 50 BMG rifles available."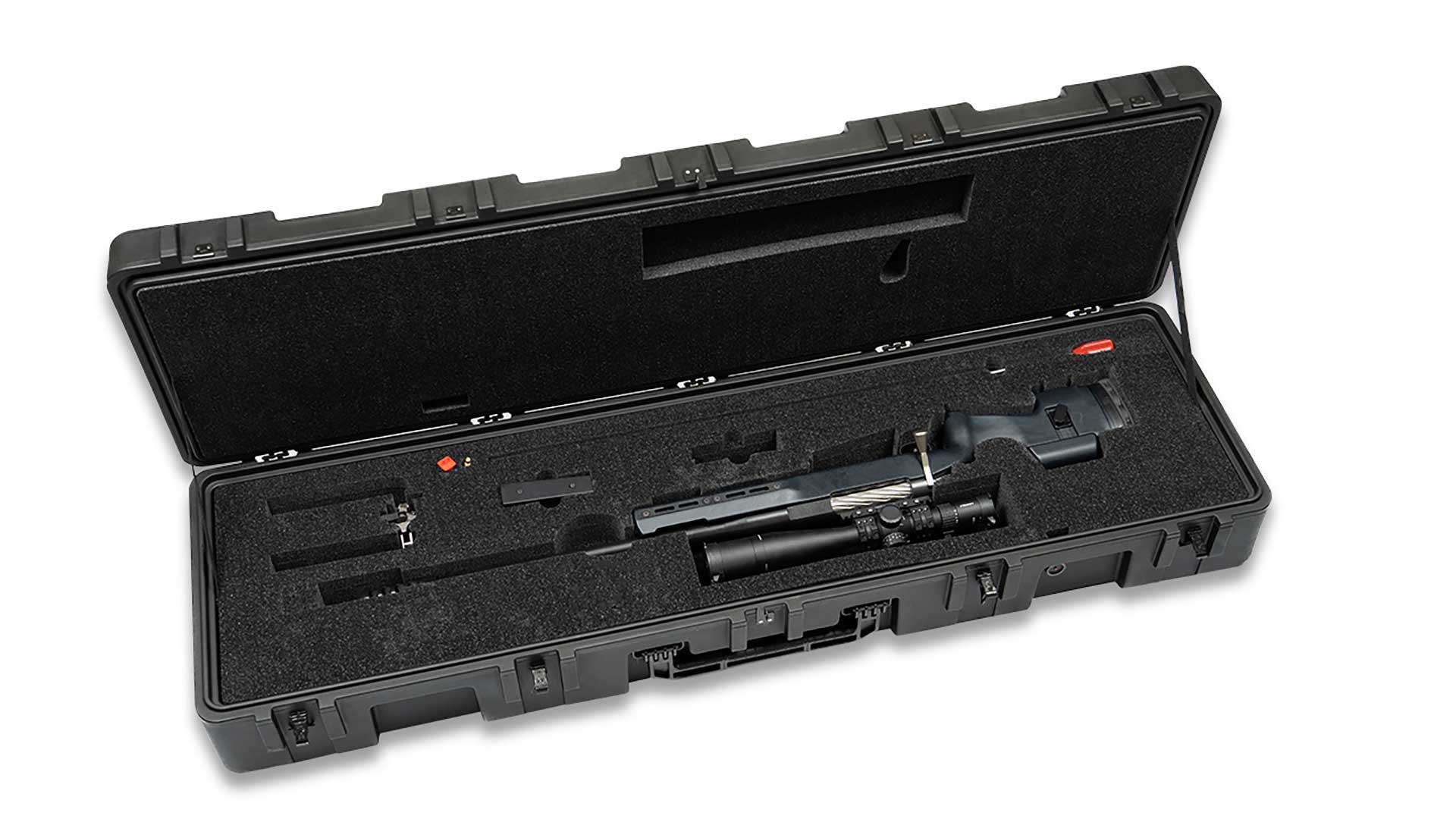 The TAC 501 is supplied with a bipod, SKB hard case and cleaning kit. Optics are not included. The rifle pictured has an optional Deep Blue stock finish. Image courtesy of Dillon Rifle Company.
The heart of The Beast is the McMillan TAC 50 action, which as the company notes, is the basis of the rifle that is credited with
the world record longest successful sniper shot
. The trigger is a Remington 700-style unit made by Timney, and the action feeds from a five-round detachable box magazine. On top of the action is a 30-m.o.a. rail for optics mounting. Lilja supplies the barrel, which measures 27.5", is made of stainless-steel and its muzzle comes threaded with a side-baffle muzzle brake.
The barreled action is housed in a custom Grayboe carbon-fiber stock, a version of Grayboe's Ridgeback, which Dillon offers in three color options. The stock has an adjustable cheekpiece, a built-in thumb shelf and thumb hook, and its length of pull is adjustable with spacers. The rifle is supplied with a tilting and panning B&T Atlas bipod that mounts to an M-Lok section on the fore-end.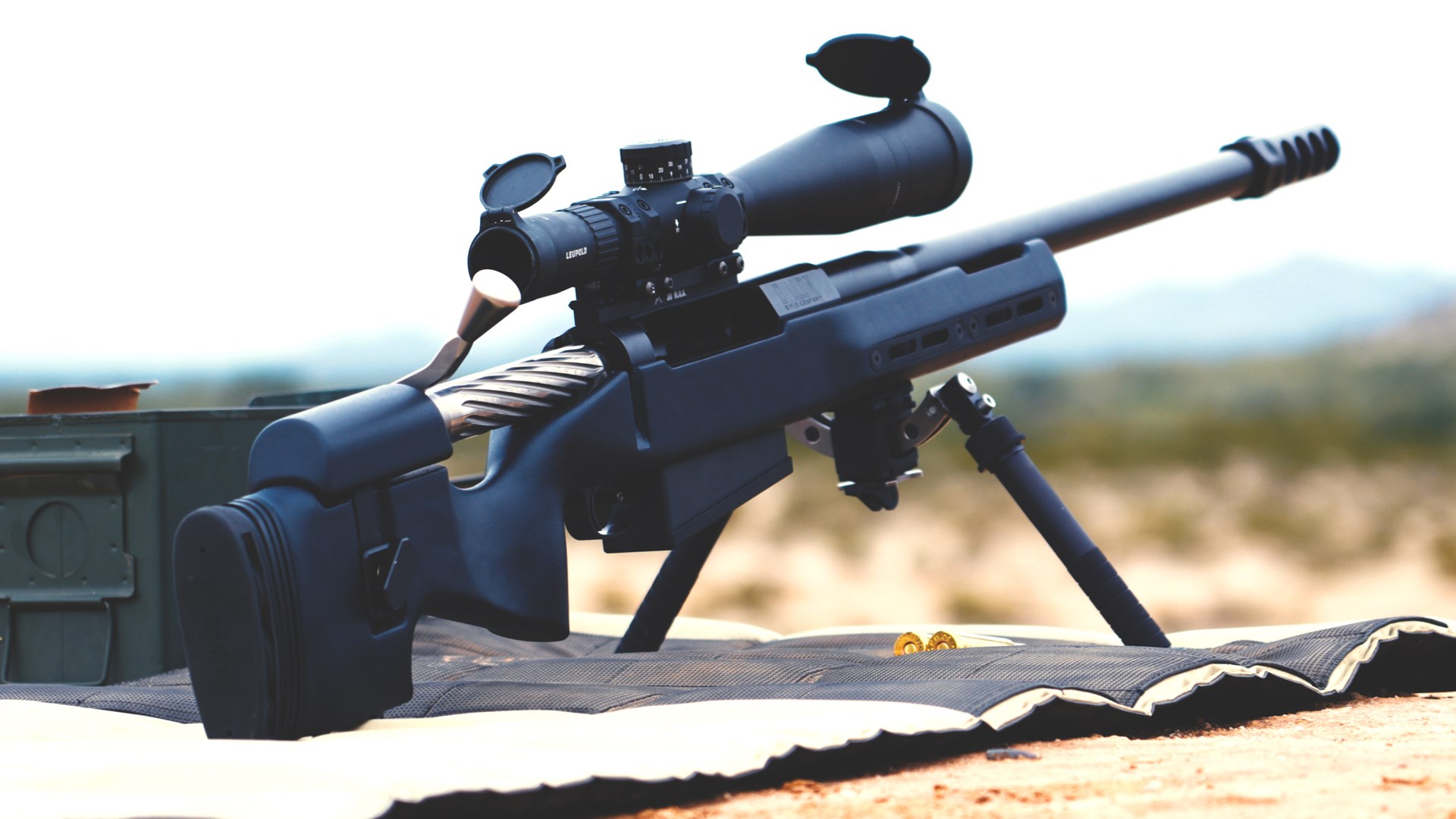 The TAC 501's metal parts can be had finished in Black or Natural Stainless Cerakote. The entire package weighs 28 lbs. and is 55" overall. The rifle is supplied with an SKB lockable hard case and a cleaning kit.
The TAC 501 retails for $10,500. As the company teases, it is the first model in a series of rifles it has planned, with "Rifle Two" scheduled to debut in August 2023. For more information, visit
dillonriflecompany.com
.​