Florida cemetery worker accused of stealing deceased veteran's wallet to buy pizza, police say.
View Comments
Print
By
Jessica Chasmar
- The Washington Times - Wednesday, June 22, 2016
An employee at Florida National Cemetery in Bushnell has been charged for stealing a wallet from a deceased veteran and using his credit cards to purchase pizza and video games.
Kevin A. Cullen
, 33, was tasked with burying the ashes of a 93-year-old World War II veteran on April 15, the Sumter County Sheriff's Office said in a
statement
.
Mr. Cullen
was arrested Monday after the decedent's family members discovered credit card charges on his account occurring the same day the ashes were interred.
Mr. Cullen
admitted to removing the deceased veteran's wallet from the urn, police said. He reportedly discarded the contents of the wallet in the urn except for the wallet and a credit card. He kept the wallet for personal use and used the credit card to purchase pizza and video-gaming cards, police said.
Mr. Cullen
was charged with two counts of fraudulent use of personal identification information of a deceased person, disturbing contents of a grave, credit card theft and petit theft. He was booked into the Sumter County Detention Center with bond set at $11,000.
"We are cooperating fully with law enforcement and are in the process of reviewing procedures to ensure appropriate safeguards are in place to prevent this rare occurrence from happening again," the cemetery said in a statement, a local CBS News affiliate
reported
.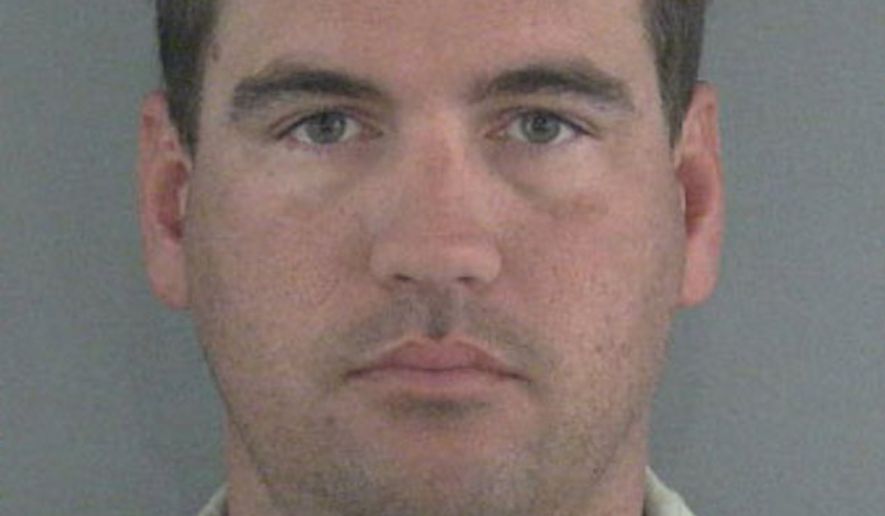 Kevin A. Cullen, an employee at Florida National Cemetery in Bushnell, has been charged for stealing a wallet from a deceased veteran and using his credit cards to purchase pizza and video games. (Sumter County Sheriff)
more >