I guess you can't call a spade a spade in Baltimore.
He should have called them Democrats. well, that's accurate too so I guess not allowed.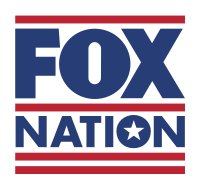 Baltimore Police Lieutenant Suspended After Calling Black Lives Matter Protesters 'Thugs': Reports
Published August 16, 2016
Facebook
0
Twitter
0
livefyre
31
Email
Print
AP
By Jessica Chasmar | Washington Times
A Baltimore Police lieutenant and union leader was suspended Monday after sending an email referring to Black Lives Matter protesters as "thugs" to the entire police force, according to local news reports.
The email followed demonstrations outside the Hyatt Regency Baltimore hosting the four-day Maryland Fraternal Order of Police conference.
"By now you have seen that the THUGS from Black Lives Matter and other similar groups have attempted to disrupt the State FOP Convention being held at the Hyatt Regency Hotel," Lt. Victor Gearhart, first vice president of the Fraternal Order of Police Lodge 3 in Baltimore, wrote in the email obtained by WJZ, a local CBS News affiliate.