Gun Store Sells 30,000 AR-15s in First Week Following Orlando Terrorist Attack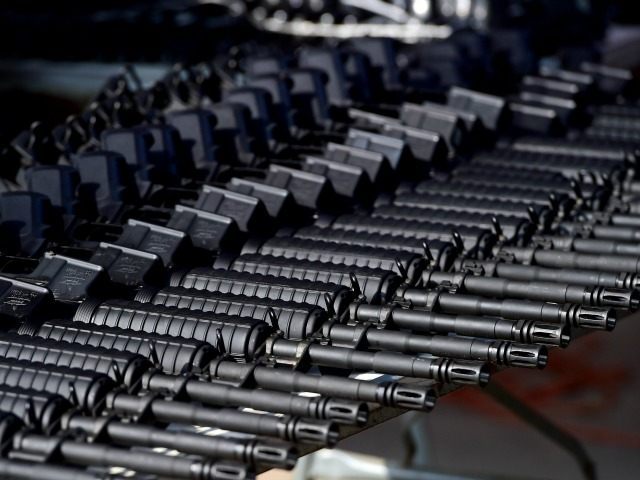 SIGN UP FOR OUR NEWSLETTER
Hunter's Warehouse is an Internet-based store with an inventory of "300,000 to 400,000 weapons."
According to
Fox Business
, store owner Tom Engle said the AR-15s at his store range in price from "$350 to $8,000," and he says experience teaches him that "shootings have no impact on gun sales." Rather, the Democrat push for more gun control does.
Engle stated:
Shootings don't push up gun sales. It's when the government starts talking about banning particular guns and up go gun sales. When people lose their right to buy a particular gun or a particular type of gun, they go after them and they want them then.
Contrary to the left's contentions about online sales lacking background checks, 100 percent of the gun sales at Hunter's Warehouse require a background check. This means that if someone from Idaho orders a gun from Pennsylvania-based Hunter's Warehouse, that gun is sent to a Federal Firearms License holder (FFL) in Idaho, who does a background check on the potential buyer before handing the gun over to him.
AWR Hawkins is the Second Amendment columnist for Breitbart News and political analyst for Armed American Radio. Follow him on Twitter: @AWRHawkins. Reach him directly at

[email protected]
.