Dems Say Failed Sit-In Tip of Iceberg: 'Guerrilla Tactics' for Gun Control Coming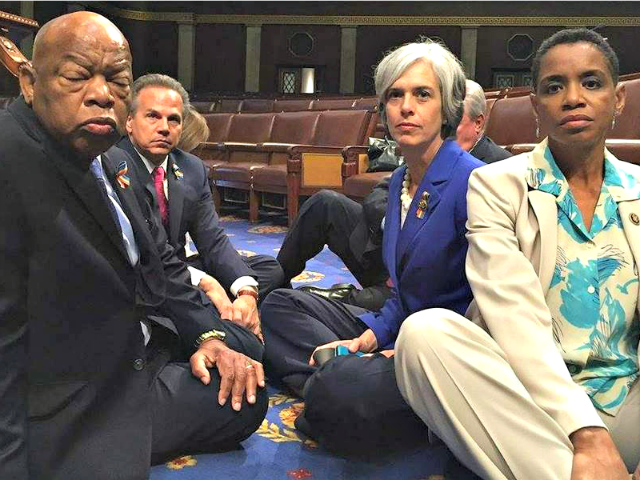 SIGN UP FOR OUR NEWSLETTER
Breitbart News reported that Democrats launched the sit-in Wednesday to force Republican House Leadership to allow a vote on gun control. The sit-in was led by Representative John Lewis (D-GA-5), who demanded that Speaker Paul Ryan (R-Wisc.) keep the House in session through its scheduled recess for the purposes of taking up gun control.
On Thursday the sit-in was
cancelled without achieving a gun control vote
.
Now
Politico
reports more "guerrilla tactics" for gun control are coming. And "rank-and-file Democrats, energized by nationwide publicity and praise they received for occupying the House floor over demands for a gun vote, are saying they'll likely use the same strategy again."
Speaking on the House floor, Democrat Caucus Vice Chairman Joe Crowley (D-NY-14) lauded his colleagues' determination to use sit-ins and yet unknown "guerrilla tactics" to secure gun control. Crowley said, "It's a new day in Washington; it's a new way to fight,
AWR Hawkins is the Second Amendment columnist for Breitbart News and political analyst for Armed American Radio. Follow him on Twitter: @AWRHawkins. Reach him directly at

[email protected]
.