Gun Of The Week: Century Arms BFT47
by
posted on April 28, 2023
VIDEOS
NRA GUN OF THE WEEK
NEWS


https://youtu.be/lCmuCJMEClo
Support NRA American Rifleman
DONATE
As
Century Arms
is known for its imported com-bloc guns, the BFT47 is quite the departure from its AK-47-type firearms we've encountered before. This gun here is a U.S.-made example of
Kalashnikov's famed design
with a slight twist. The U.S.-made design provides a boost in functionality without sacrificing its entry-level price point. Watch the video above to see the BFT 47 in use.
The BFT47 feeds and functions quite reliably, and recoil is mild. And with the myriad ammo types our testers sampled, it proved itself on target as being quite capable. The gun comes with a 16.25" 4150 chrome-moly-steel barrel. A threaded muzzle comes standard with the slant-style hider attached. The steel receiver is, of course, stamped. However, it's formed from thicker-than-standard steel; 1.5 mm-thick to be exact, and it's crafted from an alloy containing chromium and molybdenum. Where things get more interesting is that the BFT47 includes a Bulged and Forged Trunnion, which is where BFT in its name comes from.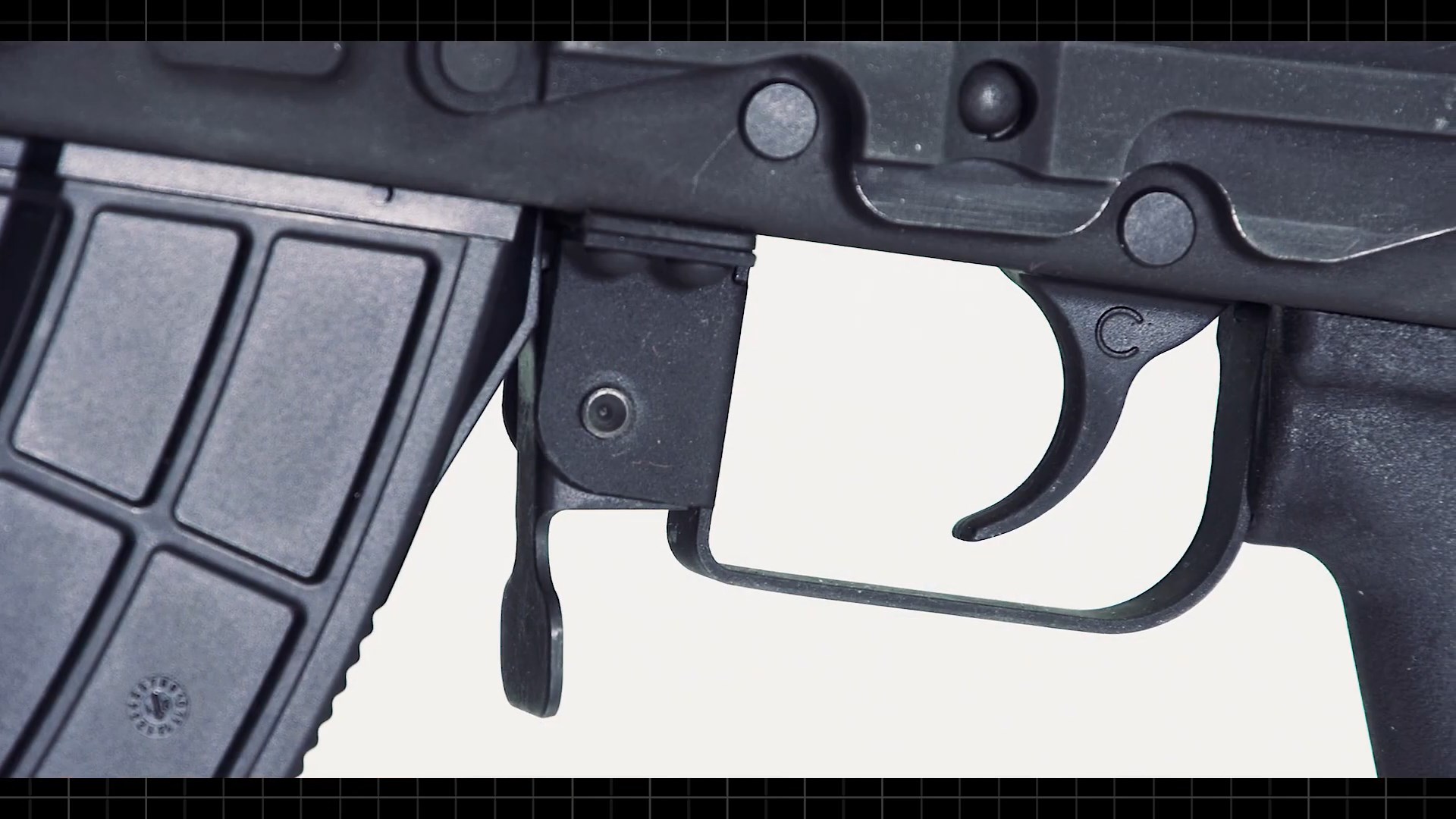 Inside the BFT47 you'll find Century equips it with a single-stage RAK-1 trigger group. You'll also notice after a quick look around there are minimal machine marks left behind indicating the quality of manufacture. The parts throughout the BFT47 exhibited a great fit and the finish is superb. Century gives the metal parts a manganese phosphate finish, which enhances the gun's overall durability.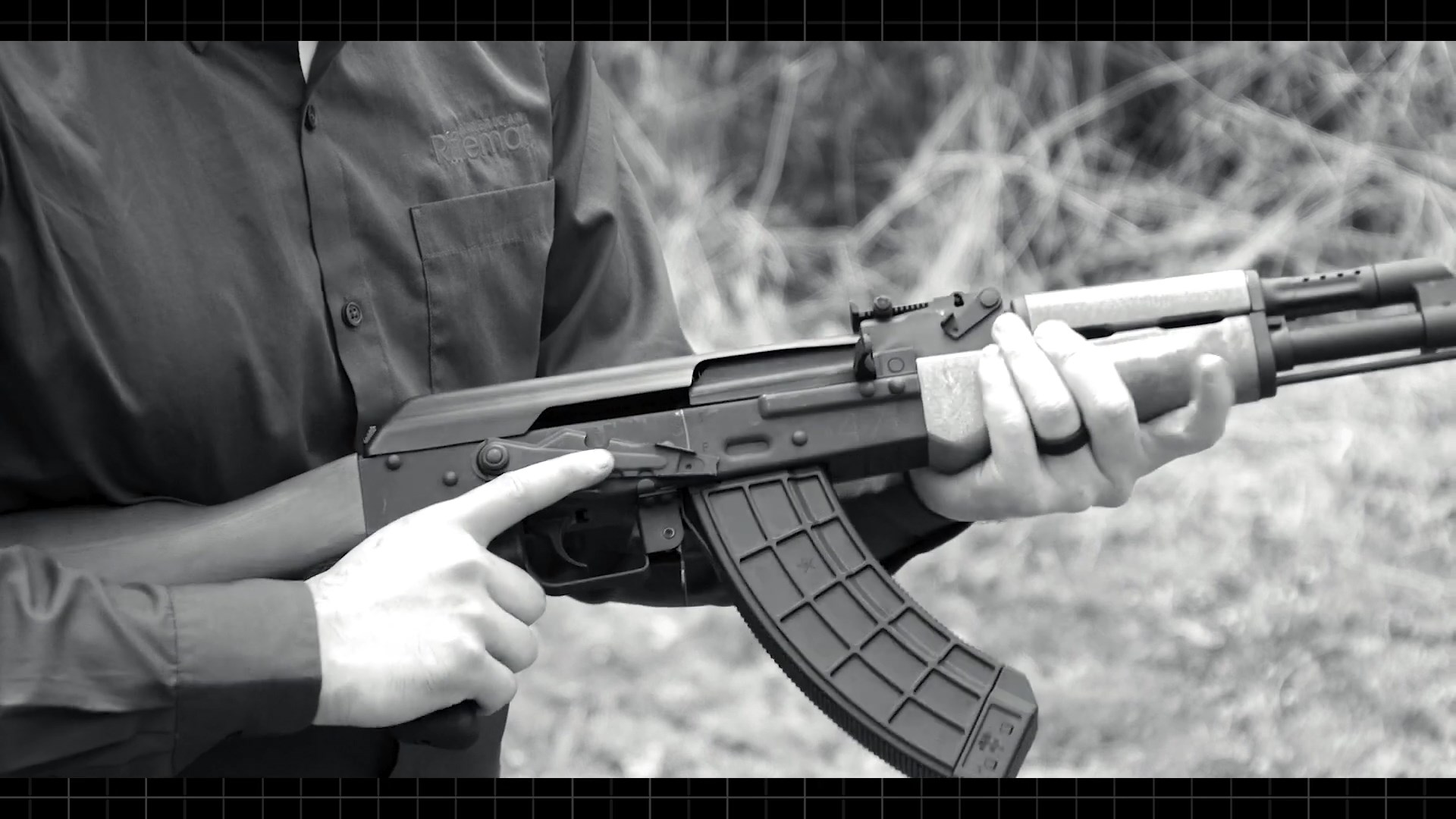 On the range our testers noticed Century's welcome enhancements to the AK design. The safety notch securely holds the charging handle to keep the action open. And the lower extension allows the safety to be manipulated by the operator's trigger finger while maintaining an operational shooting grip. We particularly enjoyed the BFT's RAK-1 trigger. The maple stock looks great, and its short length of pull makes it shootable for most people. Rifles with factory iron sights are great, too, and what's even greater is the fact the BFT47 is equipped with an optics rail. You can mount a bayonet as well, and the gun comes with a cleaning rod. The included U.S. Palm 30-round magazine makes for a fun time at the range, though several more on hand would make it even more fun.
Century Arms BTF47 Specifications
Manufacturer
:
Century Arms
Action
Type
: gas-piston-operated, semi-automatic, centerfire rifle
Chambering
: 7.62x39 mm
Barrel
: 16.25" 4150 steel, manganese phosphate finish
Receiver
: 4130 steel; manganese phosphate finish
Magazine
: 30-round detachable box
Sights
: elevation-adjustable rear ladder, fully adjustable front post; optics rail
Stock
: maple
Trigger
: single-stage; 4-lb., 12-oz. pull
Overall
Length
: 35.25"
Weight
: 7 lbs., 8 ozs.
MSRP
: $830
​